Celebrate 4/20 in Style: Activities and Ideas for Cannabis Enthusiasts
Apr 15
It's that time of year again - 4/20! For cannabis enthusiasts, it is a day to come together and celebrate all things marijuana. Whether you are an experienced smoker or just starting out on your cannabis journey, there are plenty of activities and ideas to make this 4/20 special. From unique recipes to fun events, here are some great ways to honor the occasion in style.
When it comes to celebrating 4/20 in a big way, nothing beats throwing a party with friends. Get creative with different flavors of edibles like brownies, cookies and gummies; invite people over for an outdoor movie night; have everyone dress up as their favorite strain – the possibilities are endless! With the right food and activities, you'll be sure to have a memorable 4/20 gathering.
If hosting isn't really your thing, there are still plenty of opportunities for individual celebration too. Take a hike through nature while enjoying your favorite joints or pick up some new smoking accessories from local dispensaries. Whatever activity you decide on, don't forget the most important part: having fun! So take advantage of this opportunity to explore all that cannabis has to offer and enjoy 4/20 in style this year.
History of 4/20 and Cannabis Culture
Did you know that 4/20 has been an unofficial holiday for cannabis enthusiasts since the 1970s? It's a day dedicated to celebrating and normalizing marijuana usage. Now, it is widely celebrated around the world as a time to show appreciation for the plant and its culture.
One interesting statistic about this special day is that Americans spend $1 billion annually on cannabis products in preparation for 4/20 celebrations. This includes edibles, concentrates, flowers, topicals, pre-rolls, and more! Clearly, people take their celebratory preparations seriously.
All of this highlights just how far our society has come in terms of legalizing and embracing marijuana use - something many only dreamed of back during the counterculture days when 4/20 was first established. With so much progress being made in recent years with regards to decriminalization and legalization efforts across the United States (and beyond), there is no better way to celebrate than by partaking in some activities designed especially for cannabis connoisseurs. Let's explore where one can go to join in these festivities...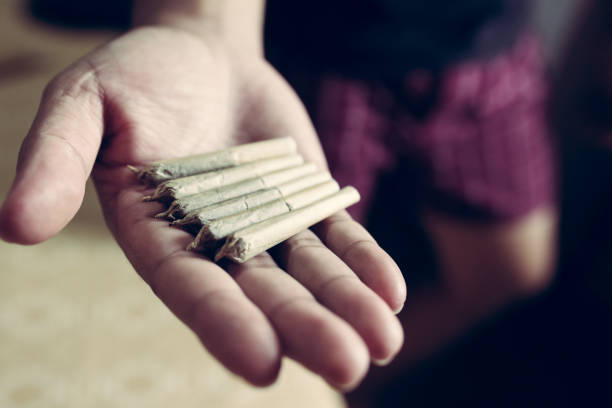 Where to Celebrate
As the popularity of 4/20 continues to grow, so too does the number of places where cannabis enthusiasts can come together and celebrate. Whether you are looking for an indoor gathering or an outdoor event, there's sure to be something that suits your preferences.
One popular option is attending a 4/20 festival. These events typically include live music, vendors selling cannabis products (including edibles), food trucks, and more! A great way to find one in your area is by checking out websites such as Leafly or Weedmaps which list upcoming festivals near you.
Of course, if you'd rather have a low-key celebration with friends then hosting a party at home could also be a great option. Invite some guests over, light up some joints and bong bowls, get creative with themed snacks and decorations - it all helps set the mood for what will surely be an unforgettable night! With these activities in mind, let's move on to festive foods and drinks...
Festive Foods and Drinks
The 4/20 festivities don't have to stop at just lighting up a joint. To make the celebration even more memorable, why not add some festive foods and drinks? After all, what's a party without delicious edibles and beverages?
From THC-infused desserts to marijuana milkshakes, there are plenty of tasty options for cannabis enthusiasts looking to get creative with their 4/20 menu. For those who prefer savory snacks, consider making infused guacamole or nachos topped with cheese and cannabutter. When it comes to drinks, you can't go wrong with classics like green beer or specialties like "budweiser" – which contains both alcohol and cannabinoids!
No matter your preferences, adding these fun touches will ensure that your 4/20 celebrations are truly unforgettable. Now let's move on to spicing things up even further with some creative crafts and decorations...
Creative Crafts and Decorations
To really make your 4/20 party stand out, why not add a few creative crafts and decorations? From marijuana-themed banners to special accessories like joint holders or rolling trays, there are plenty of ways to spruce up the event. You can even get crafty with cannabis by making macrame wall hangings or decorative pot leaf candles for added ambience.
If you're looking for more fun ideas, consider setting up a photo booth complete with props such as pinwheels, sunglasses, and silly hats. Not only will this provide guests with some great memories from the day, but it'll also give them something unique to take home! Finally, don't forget about lighting – string lights in green and purple hues can help create an inviting atmosphere that everyone will love.
From decorating to crafting, adding these touches will ensure that your 4/20 celebrations are truly one-of-a-kind. Now let's move on to getting the festivities rocking with some music and entertainment...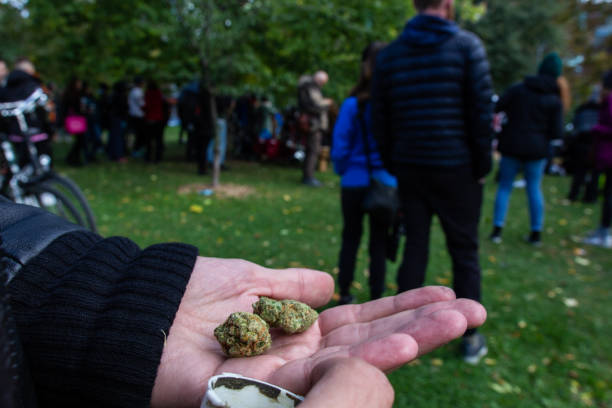 Music and Entertainment
To get the party started and keep it going, music is a must. Whether you choose to curate an upbeat playlist of your favorite cannabis-inspired songs or hire a live DJ for a more professional vibe, make sure that each guest can appreciate some tunes throughout the night. If you want to add an extra element of fun, consider setting up karaoke with popular weed anthems so everyone can join in on the singing!
In addition to music, why not provide some entertainment? For example, playing classic board games like Scrabble, Monopoly, or Connect Four is always a great way to pass the time between puffing sessions. You could also set up activities like Cannabis Trivia or Weed Bingo if you're looking for something different. Just be sure to have plenty of prizes ready as incentives!
With these elements in place – along with snacks and refreshments – you'll have all your guests enjoying themselves before they know it. Now let's look at how we can ensure safety during 4/20 celebrations with some important guidelines...
Safety Guidelines
As the 4/20 festivities come to a close, it's essential that all activities remain safe and responsible. After all, enjoying cannabis is about having fun - not risking anyone's health or well-being. So how can we ensure this happens?
First of all, make sure each guest has access to proper smoking supplies, such as rolling papers and lighters. In addition, provide plenty of food and non-alcoholic drinks for those who want a break from marijuana consumption. This will help keep everyone hydrated and energized throughout the day. Finally, designate designated drivers in advance so no one needs to worry about getting home safely after the party ends.
By following these guidelines – along with any other regulations specific to your area – you can rest assured that everyone will have an enjoyable experience without compromising their safety. As long as attendees abide by these rules and take care of themselves (and others), they're guaranteed to enjoy April 20th in style!
Conclusion
4/20 is a special day to celebrate cannabis culture, and there's no better way to do that than with creative activities and ideas for all the enthusiasts out there. From festive foods and drinks to crafting decorations and entertainment, you can create an unforgettable experience for your friends or family. Just remember to stay mindful of safety guidelines when celebrating 4/20 this year!
Did you know? According to recent statistics from The Global Drug Survey, up to 50 million people in the United States use marijuana at least once a month. This number continues to grow each year as more states legalize recreational usage. It's clear that interest in cannabis has grown over time, making it easy to see why so many are eager to celebrate on April 20th!
So whatever your plans may be, make sure they're safe and enjoyable. With the right approach, you can turn 4/20 into something truly memorable and fun-filled – one that will keep everyone talking until next year rolls around!
If you're interested to know more about this topic, be sure to check this blog post from The Bud Depot.