The Ultimate Gift Guide: 6 Unique Weed Accessories For Him
Apr 4
Shopping for the perfect gift can be difficult, especially when it comes to finding a unique item that your recipient will love. If you have someone in your life who loves weed and needs some new accessories, then look no further! This ultimate guide is here to help – introducing six unique weed accessories that make great gifts for him. From grinders to rolling trays, there are plenty of options available to suit every style and budget. Read on to find out more about these amazing products and why they're sure to please any cannabis connoisseur.
Whether he's just starting his journey into the world of marijuana or looking for something special to add to his collection, these accessories offer something for everyone. The best part? They don't just look good; each one also serves a practical purpose too! Whether he's after a grinder with extra compartments for storage or wants something stylishly designed, this list has got it all covered. Plus, many of them come with bonus features like LED lights or even built-in ashtrays!
So if you're looking for an affordable way to show him how much you care this holiday season (or anytime!), check out our ultimate guide below - featuring six must-have items that any cannabis enthusiast would be proud to own. Keep reading to discover what makes each accessory so special and which ones we think are worth investing in today!
Pipe Selection
Choosing the right pipe to use for smoking weed can be a bit overwhelming, especially if you're new to it. Fortunately, there are plenty of great options out there specifically designed for this purpose. From classic hand-blown pipes made from glass and other materials to more modern designs such as vape pens, dab rigs, and bubblers, you'll find something that fits your style.
For an old-school option, try a chillum or dugout pipe - both these styles have been around since ancient times and make for an excellent gift. If you're looking for something with a little more sophistication, check out water pipes like bongs or sherlocks; they come in various sizes and shapes so you can choose one that meets your needs perfectly. Finally, don't forget about vaporizers! They make it easy to enjoy cannabis concentrates without having to worry about smoke inhalation or lighter fluid tastes.
No matter what type of pipe you decide on, just remember that quality matters when it comes to smoking weed. Make sure whatever option you pick is well constructed and durable enough to stand up against repeated uses over time. With the right choice at hand, he'll be able to enjoy his favorite strains easily and conveniently – transitioning seamlessly into rolling papers section here..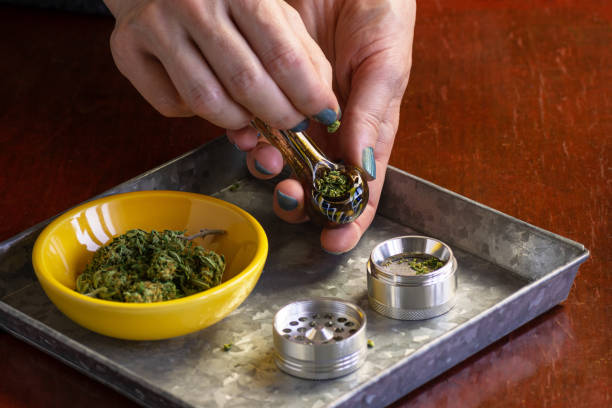 Rolling Papers
Rolling papers are a must-have for anyone who wants to conveniently and easily enjoy their favorite weed strains. But with so many types of rolling papers available, it can be hard to know which ones will provide the best experience. Fortunately, there's no need to worry - here are some top choices that make great gifts for him.
For starters, rice and hemp rolling papers offer an all-natural alternative to traditional paper rolls. They burn evenly and slowly, making them perfect for savoring your strain in peace. For those looking for something more discreet, try ultra thin and transparent grid or glassine varieties; these are especially useful when you want to roll up joints without drawing unnecessary attention. And if he prefers convenience over discretion, pre-rolled cones could be the way to go – they come already filled with ground cannabis ready for lighting up!
No matter what type of rolling paper he chooses, make sure it is made from high quality materials that won't tear or disintegrate while being used. With the right selection at hand, his smoking sessions will always be enjoyable and stress-free – transitioning seamlessly into storage solutions section here..
Storage Solutions
Storage solutions are essential for keeping cannabis safe and secure. Many smokers opt for a traditional mason jar, which provides an airtight seal that preserves the aroma of your favorite strain while protecting the contents from outside contaminants. For added convenience, look for jars with built-in grinders or rolling trays – this allows him to store his prepped nugs in one place until it's time to smoke.
If he wants something more discreet, there are several odor-blocking options available as well. Airtight containers like pop top vials can keep odors sealed away without sacrificing portability. Alternatively, smell-proof bags can be used at home or on the go; they come in various sizes and styles, so you'll have no trouble finding the perfect option for him.
For storing herb concentrates such as waxes and oils, silicone dab mats make great gifts too! These offer a soft surface where he can safely handle sticky substances without making a mess–plus their heat resistant material makes them ideal for use with heated tools like torches and nails. With these storage solutions at hand, he'll always have easy access to whatever type of weed product he needs whenever he's ready to indulge. Smell-proof bags provide an additional layer of security - let's explore those now...
Smell-Proof Bags
For those who like to keep things low-key, smell-proof bags are an ideal choice. These discreet cases come in a variety of sizes and styles, making it easy to find the perfect one for him. Not only do they block pungent odors from escaping—they also provide extra protection against breakage or spillages while you're traveling. Whether he's going on a long road trip or just keeping his goodies tucked away at home, these versatile storage solutions will keep everything safe and sound.
Smell-proof bags don't just offer practicality; they also add a touch of sophistication to any collection. From sleek leather designs with multiple pockets to classic canvas totes complete with locking clasps, there is something out there for every smoker's style. And if you're looking for something unique, check out custom graphics printed directly onto the bag! This way, he can show off his personality without compromising discretion – now that's what we call winning both ways.
When it comes down to it, having access to reliable storage options is key when it comes time to enjoy cannabis products safely and responsibly. Grinders and other tools help make preparing weed easier too - let's take a look at them now...
Grinders and Other Tools
When it comes to preparing weed, a grinder is an essential tool. It's not just about grinding your bud into smaller pieces - they come with other handy features too. For example, some grinders have built-in kief catchers that collect the extra THC crystals you would otherwise miss out on! Plus, there are many options available in different sizes and materials such as metal or plastic – so he can pick one that suits his needs best.
Other tools like rolling trays and papers make enjoying cannabis products much easier too. Rolling trays provide a flat surface for preparation, while pre-rolled cones save time and energy when having friends over for a smoke session. And don't forget lighters and ashtrays—these small but important accessories will help him keep things tidy after each use.
No matter what type of smoker he is, these items should cover all his bases! But if you're looking for something even more specialized, specialized apparel might be just what he needs...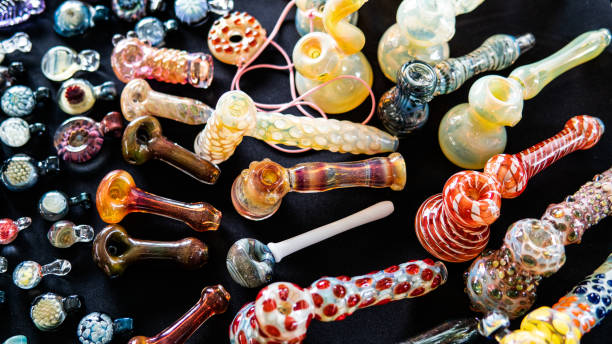 Specialized Apparel
When it comes to finding the perfect gift for him, specialized apparel can be a great option. From hats and beanies to tees, hoodies and even socks – there's something for every type of cannabis lover out there! Not only will he look stylish while enjoying his favorite herb but these items are also subtle enough that no one needs to know what he's doing.
For those who like to show off their love of weed in more obvious ways, novelty gifts such as rolling trays with funny designs or 420-themed mugs might just do the trick. These fun accessories make sure that everyone knows exactly what he's up to – plus they're useful too!
At the end of the day, any thoughtful gift is guaranteed to put a smile on his face. Whether you go for something practical or humorous, it'll surely be appreciated by your special guy. So why not buy him something unique this holiday season?
Conclusion
When it comes to finding the perfect weed accessories for a special guy in your life, there are plenty of options. From pipes and rolling papers to specialized apparel and storage solutions, you can find something that he will love. But perhaps nothing is more satisfying when giving a gift than knowing that you've found something unique—something that stands out from the crowd. With this ultimate guide, you have all the information and resources necessary to find six truly one-of-a-kind gifts that he'll enjoy now and appreciate even more later. Whether you're looking for something practical or just want to show him how much you care, these six unique weed accessories are sure to make his day!
Feel free to read this blog post from Helping Hands Cannabis to get more ideas about this topic.